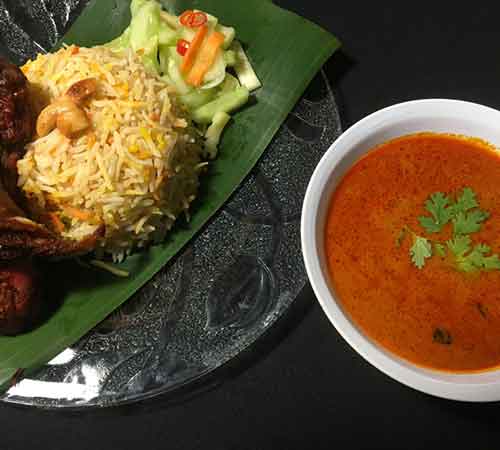 Chicken Briyani
Story
One of our signature menu is the 'Chicken Briyani', a delicious savory rice dish that is loaded with spicy marinated chicken, caramelized onions, and flavorful saffron rice. Buried in the Briyani, you'll find whole cuts of succulent chicken bursting with flavor from the potent array of spices, herbs, and aromatics it's marinated in. Served along this Briyani is ONE side of curry and a handful of refreshing vegetables for that extra flavor.
Pre-order Chicken Briyani
Order Tips
Get Free Delivery
---
Get free delivery if you spend min. of RM50 in one delivery! (Same Day, Same Delivery Time)
*Discount will be applied automatically upon check out.