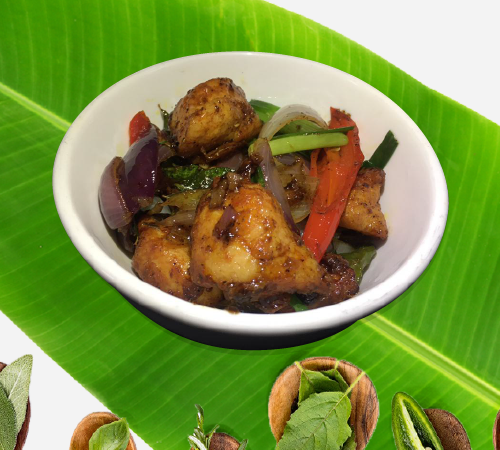 Chilli Chicken
Story
Our unique 'Chilli Chicken' is served dry and to be enjoyed as an appetizer. Have it with your rice/ biryani or use its gravy for a fantastic fantastic combination with chapati and naan. These bite-size pieces of chicken are well seasoned and deep fried to perfection! They are then stir fried into our special sauce mixture. These sauces coat the chicken evenly and add that extra taste to the chicken. Strips of bell pepper is added for that boost of texture to the dish. Tasty!
Pre-order Chilli Chicken
Order Tips
Get Free Delivery
---
Get free delivery if you spend min. of RM50 in one delivery! (Same Day, Same Delivery Time)
*Discount will be applied automatically upon check out.