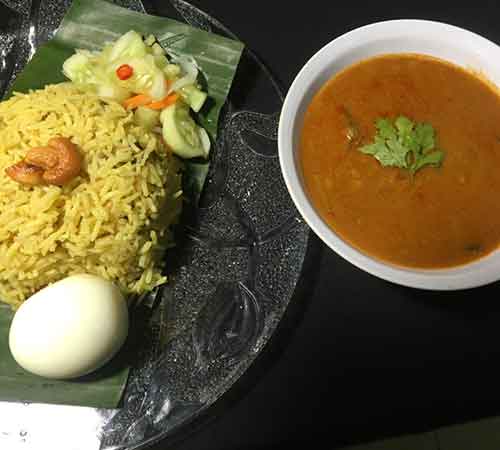 Egg Briyani
Story
Are you an egg lover like most Malaysians? Try out our 'Egg Briyani', a set of long grain basmati rice, a hard-boiled egg, perfectly caramelized onions, and selected aromatic spices, altogether delighting your senses in every bite. Along with this comes an extra sauce of our thick, creamy curry. Drizzle this on the 'Egg Briyani' for that added flavor! You will also get a side of refreshing sliced cucumbers, onions and carrots for a little balance of sweetness.
Pre-order Egg Briyani
Order Tips
Get Free Delivery
---
Get free delivery if you spend min. of RM50 in one delivery! (Same Day, Same Delivery Time)
*Discount will be applied automatically upon check out.