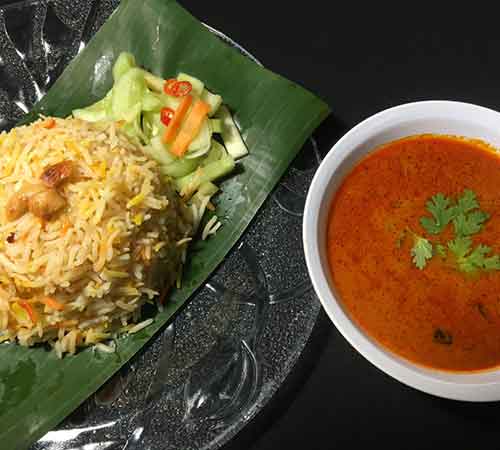 Plain Briyani
Story
Are you currently on a tight budget? Have a go at our 'Plain Briyani'! It is nothing but a vegetarian plain briyani without any meat but is inclusive of plenty side vegetables. This is a very flavorful dish that is easy for those who are always on the go but needs that extra kick of spice for the day! Have it as is or pour in the additional curry sauce for that extra flavor & velvety texture.
Pre-order Plain Briyani
Order Tips
Get Free Delivery
---
Get free delivery if you spend min. of RM50 in one delivery! (Same Day, Same Delivery Time)
*Discount will be applied automatically upon check out.