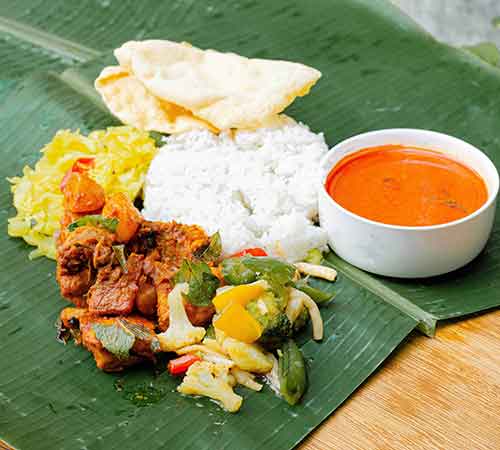 (Set) Set B – Chicken Varuval Banana Leaf
Story
Our 'Chicken Varuval Banana Leaf Set' is a must to try out! A great taste of hot spices permeate your appetite down to your throat. Our star dish, the 'Chicken Varuval' is jam-packed with the complex flavor of herbs and spices more than any curry with sauce. A mix of vegetables will be added for extra tastiness! Served along this flavorful meal is plentiful of 'Vege of the Day' and also some Curry of the Day to top everything off. Yummy!
Pre-order (Set) Set B – Chicken Varuval Banana Leaf
Order Tips
Get Free Delivery
---
Get free delivery if you spend min. of RM50 in one delivery! (Same Day, Same Delivery Time)
*Discount will be applied automatically upon check out.