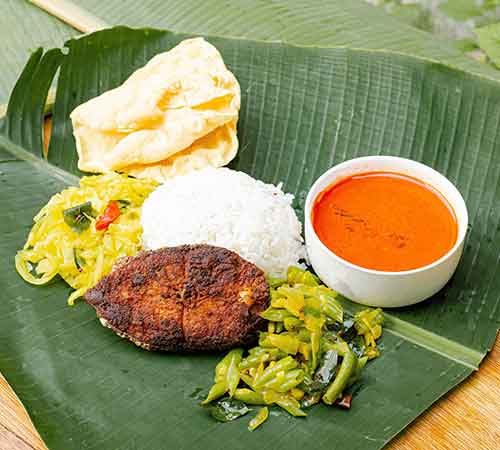 (Set) Set C – Fried Fish Banana Leaf
Story
This set is suitable for those who crave a simple & on the go meal! Our 'Fried Fish' is cooked to perfection, crispy on the outside and tender on the inside. For a splash of flavor, this set comes with an additional 'Curry & Vege of the day', infused with various herbs and spices grounded to the finest! Served together with this meal, is our special 'French Beans', stir fried with mustard seeds, red chili, lentils & curry leaves.
Pre-order (Set) Set C – Fried Fish Banana Leaf
Order Tips
Get Free Delivery
---
Get free delivery if you spend min. of RM50 in one delivery! (Same Day, Same Delivery Time)
*Discount will be applied automatically upon check out.