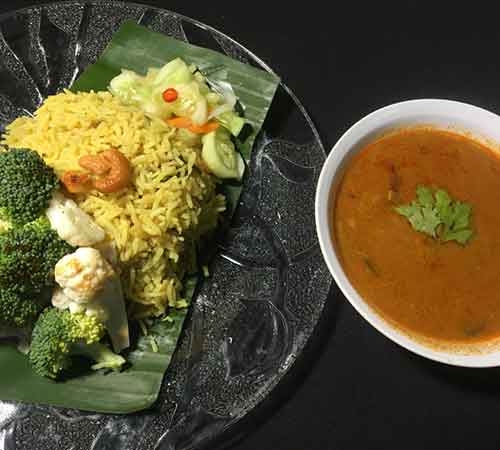 Vege Briyani
Story
Our 'Vege Briyani' is served with basmati rice, mix veggies, herbs & briyani spices. Feel the exotic flavors, vibrant colors and pleasing aromas infused in a pack of goodness! This vegetarian dish is a set of fragrant rice, vegetables, crunchy nuts, and an extra special curry gravy. A handful of freshly-cut cauliflower and broccolis will also be added for an additional garnish. Delicious!
Pre-order Vege Briyani
Order Tips
Get Free Delivery
---
Get free delivery if you spend min. of RM50 in one delivery! (Same Day, Same Delivery Time)
*Discount will be applied automatically upon check out.